VAPING
–
DON'T GET
SUCKED IN
Vaping does more than damage your body. It manipulates your mind. Nicotine triggers a change in your brain that has been linked to depression, stress and anxiety. Get the real facts on vaping.
GET THE
FACTS
VAPING AND
YOUR BODY
Vaping contains dangerous chemicals and toxins that can damage different parts of your body.1
Exposure to the nicotine in vapes can cause long-term harm by changing the way synapses are formed in the brain. This can permanently alter your attention span and ability to learn.2Nicotine is highly addictive, especially for adolescents, and has been found to affect adolescent brain development.5

Even if you are strong, young, and healthy, the chemicals in vapes can weaken you and damage your lungs on a cellular level damage your lungs on a cellular level, making it harder to fight off infections like bronchitis and the flu.3

Inhaling aerosols from vapes can cause arteries to narrow, increasing the risk for a heart attack.4

VAPING
NICOTINE =
Stress
Teens who vape report having higher stress levels than non-vapers.6
Anxiety
Nicotine can worsen anxiety symptoms and amplify feelings of depression.7
Brain Fog
Youth who vape are more likely to report difficulty concentrating, remembering, or making decisions than their non-vaping, non-smoking peers. It also appeared that young people were more likely to experience mental fog if they started vaping before the age of 14.8
Anger
Mood and anxiety disorders have been linked to nicotine use. Teens may experience changes in mood which, can negatively impact mental health.9
Learning Difficulty
Nicotine use is significantly associated with higher levels of conditions like ADHD.10
THOUSANDS OF
CHEMICALS
Some of the most toxic chemicals include:
Diacetyl, a chemical that gives certain vape flavors their buttery flavoring, is known to cause an irreversible and chronic lung condition known as "popcorn lung" when inhaled at high doses.11

Dangerous metal particles, such as chromium, are found in vape clouds, and the toxic metal can build in your lungs over time.12

Vapes produce formaldehyde (what they use to preserve dead bodies), acetone (nail polish remover and paint thinner), acetaldehyde (a chemical in glue), and other carcinogens in their vape aerosol, which go into your lungs.13
WHY
QUIT?
Improve Your Mental Health

Not only does quitting break the addiction to nicotine and reduce health-related risks linked to tobacco use, but it can also improve mental health. Quitting vaping and smoking lowers levels of anxiety, depression and stress as well as improved positive mood and quality of life.14

Improve Your Physical Health

Quitting will make you feel better. Clear your brain fog and lungs from the toxic chemicals when you stop vaping. Increase blood flow and lung capacity. Improve your academic and athletic performance when you can think and breathe clearly again.15

Save Money

Free yourself from nicotine addiction and stop spending money on vapes. If you vape or smoke, how much money do you spend each week? It adds up quickly.16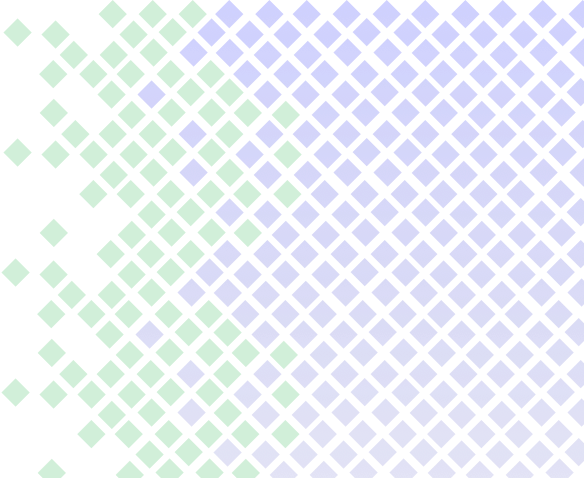 GET
HELP
VAPING SUCKS YOU IN.
WE CAN HELP YOU BREAK FREE.
Quit when you want. How you want. Free confidential help to quit vaping, smoking or chewing. Just for teens.
It's your life and we're here to help you live it your way.
OUR
SOURCES
1https://e-cigarettes.surgeongeneral.gov/knowtherisks.html
2Dinkeloo, E., Grier, T. L., Brooks, R. D., & Jones, B. H. (2020). Vaping, Smoking, and the Physical Fitness of Active Young Men. American Journal of Preventive Medicine, 58(1), e31-e37.
3Caporale, A., Langham, M. C., Guo, W., Johncola, A., Chatterjee, S., & Wehrli, F. W. (2019). Acute Effects of Electronic Cigarette Aerosol Inhalation on Vascular Function Detected at Quantitative MRI. Radiology, (1), 97.
4Goriounova, N. A., & Mansvelder, H. D. (2012). Short-and long-term consequences of nicotine exposure during adolescence for prefrontal cortex neuronal network function. Cold Spring Harbor perspectives in medicine, 2(12), a012120.
5Jha, Vedika, and Alan Kraguljac. "Assessing the Social Influences, Self-Esteem, and Stress of High School Students Who Vape." The Yale journal of biology and medicine vol. 94,1 95-106. 31 Mar. 2021
6Kutlu MG, Gould TJ. Nicotine modulation of fear memories and anxiety: Implications for learning and anxiety disorders. Biochemical Published Online First: 2015/08/02]
7Xie, Catherine et al. "Association of electronic cigarette use with self-reported difficulty concentrating, remembering, or making decisions in US youth." Tobacco Induced Diseases, vol. 18, no. December, 2020, 106. doi:10.18332/tid/130925.
8Patten SB. Vaping and Mental Health. J Can Acad Child Adolesc Psychiatry. 2021 Feb;30(1):3-5. Epub 2021 Feb 1. PMID: 33552167; PMCID: PMC7837520.
9Bierhoff J, Haardörfer R, Windle M, Berg CJ. Psychological Risk Factors for Alcohol, Cannabis, and Various Tobacco Use among Young Adults: A Longitudinal Analysis. Subst Use Misuse. 2019;54(8):1365-1375. doi: 10.1080/10826084.2019.1581220. Epub 2019 Apr 26. PMID: 31023112; PMCID: PMC6510654.
10Obisesan OH, Mirbolouk M, Osei AD, Orimoloye OA, Uddin SMI, Dzaye O, El Shahawy O, Al Rifai M, Bhatnagar A, Stokes A, Benjamin EJ, DeFilippis AP, Blaha MJ. Association Between e-Cigarette Use and Depression in the Behavioral Risk Factor Surveillance System, 2016-2017. JAMA Netw Open. 2019 Dec 2;2(12):e1916800. doi: 10.1001/jamanetworkopen.2019.16800. PMID: 31800073; PMCID: PMC6902792.
11The National Institute for Occupational Safety and Health (NIOSH). 2017. Flavorings – Related Lung Disease. Atlanta, GA: Centers for Disease Control and Prevention. Retrieved 2/21/19, from: https://www.cdc.gov/niosh/topics/flavorings/exposure.html/
12Olmedo, P., Goessler, W., Tanda, S., Grau-Perez, M., Jarmul, S., Aherrera, A., … & Rule, A. M. (2018). Metal concentrations in e-cigarette liquid and aerosol samples: the contribution of metallic coils. Environmental Health Perspectives (Online), 126(2).
13Bitzer, Z. T., Goel, R., Reilly, S. M., Elias, R. J., Silakov, A., Foulds, J., … & Richie Jr, J. P. (2018). Effect of flavoring chemicals on free radical formation in electronic cigarette aerosols. Free Radical Biology and Medicine, 120, 72-79.
14Taylor G, McNeill A, Girling A, Farley A, Lindson-Hawley N, Aveyard P et al. Change in mental health after smoking cessation: systematic review and meta-analysis BMJ 2014; 348 :g1151 doi:10.1136/bmj.g1151
15Dinkeloo, E., Grier, T. L., Brooks, R. D., & Jones, B. H. (2020). Vaping, Smoking, and the Physical Fitness of Active Young Men. American Journal of Preventive Medicine, 58(1), e31-e37.
16https://truthinitiative.org/research-resources/quitting-smoking-vaping/health-cost-and-desire-escape-addiction-drives-young